Disclosure regarding our editorial content standards.
Personal finance can be complicated—with no shortage of information on countless financial topics, figuring out where to start can feel overwhelming. Luckily, there are tons of personal finance bloggers serving quality education on just about any financial topic you can think of.
Whether you are wondering how to pay off debt, need help planning for retirement or don't know the first thing about credit cards there's a blog out there that can help. We've rounded up the best personal finance blogs of 2022 that can help you along the path of accomplishing your financial goals, no matter how big or small.
While you've likely come across blogs like NerdWallet, Bankrate and Investopedia when searching for personal finance resources online, we wanted to highlight some lesser-known blogs whose resources are just as informative when it comes to navigating your money.
Table of contents
Best overall
Blogs about debt
Blogs about investing
Blogs about budgeting
Blogs about credit cards and banking
Blogs about retirement
Best overall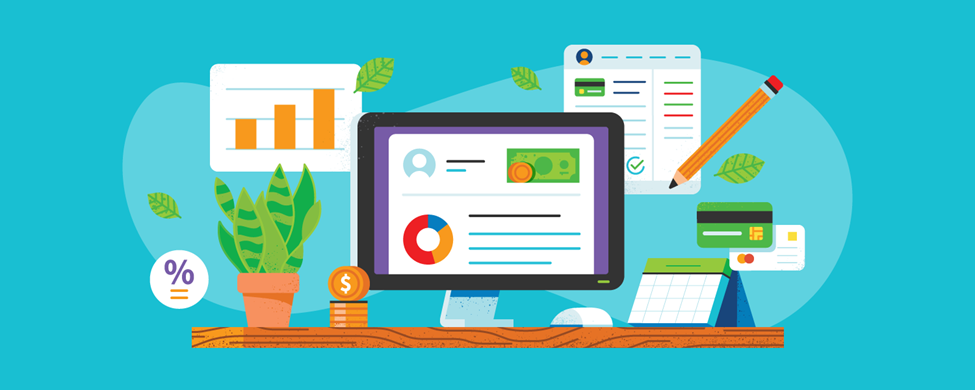 The following blogs are some that don't fit neatly into a single category of personal finance and that share a wealth of information on a variety of financial topics.
1. Kasasa
Kasasa is a community-focused personal finance website covering a wide range of financial topics for audiences of all ages. They share a wealth of resources on how to pay off debt, understanding credit card and insurance basics, how to save for retirement and more.
Best for: young adults
Must read: A Beginner's Guide to Understanding 401(k)s
2. Frugal Rules
Frugal Rules was founded by John Schmoll, who went from struggling with poor financial decisions to changing his mindset and paying off over $50,000 in debt. Now, Frugal Rules has become an online community covering the core topics of attacking debt, investing, practicing frugality, financial tools, financial literacy and more. If you're looking for guidance on overcoming debt and taking control of your finances, Frugal Rules can help you get there.
Best for: those looking to learn how to pay off debt
Must read: 37 Simple Ways to Save Money Every Month
3. Making Sense of Cents
Michelle first created this blog as a form of accountability when she embarked on the journey of improving her finances and paying off student loan debt. After successfully paying off $38,000 in student loans, she left her nine-to-five job to start her own business and travel full time. Now, she uses her blog to teach others how to do the same in a short amount of time. Along with debt repayment strategies, she also shares wisdom on how to earn more, save more and lead a financially independent life.
Best for: adults looking to pay off debt and build wealth
Must read: How I Changed My Financial Future and Made $50,000 Writing From Home
4. ChooseFI
ChooseFI is jam-packed with actionable tips to help you increase your income, reduce your expenses and learn how to build lasting wealth. The main themes of the blog are personal finance and intentional living, with the goal of helping readers accelerate their path to financial independence. In addition to the blog, there is also a ChooseFI podcast and videos for their online community.
Best for: adults looking for a personal finance community to grow with
Must read: How and Why to Set Up A Roth IRA Conversion Ladder
5. The Penny Hoarder
Founded in 2010, The Penny Hoarder focuses on helping people take control of their finances and make smarter money decisions. Their mission is to take the stress out of proper money management and empower people to take action toward their financial goals so they can create a life they enjoy. There are boundless resources available on virtually every finance topic, whether it's budgeting and saving, learning about real estate or mastering your taxes.
Best for: adults seeking advice on a variety of financial topics
Must read: How Compound Interest Can Boost Your Savings or Keep You in Debt
Blogs about debt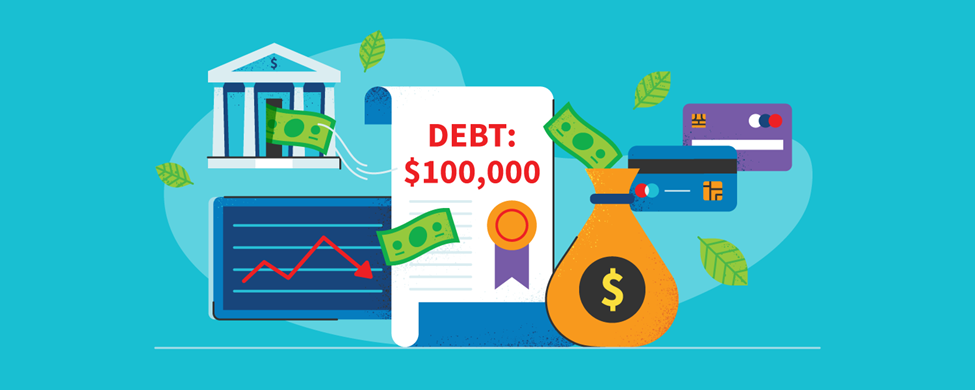 If you're looking for help managing and paying off your debt, the following blogs provide a wealth of information to support your journey. From data-driven advice to more personal insights from real people who have already been there, check out some of the best blogs about debt we've found on the web.
6. The College Investor
The College Investor shares personal financial advice tailored to a younger demographic of millennials and college students. If you need help navigating the world of student loans, The College Investor has plenty of resources to help you through the process, along with tips for generating passive income or starting a side hustle.
Best for: college students and young adults navigating student loan debt
Must read: 30 Passive Income Ideas You Can Use to Build Real Wealth
7. Inspired Budget
Made for women who feel overwhelmed and burnt out when it comes to money, Inspired Budget is centered around helping women gain confidence in tackling their finances. It specifically offers advice on creating a budget that works and learning how to take control of your finances.
Best for: women who want help creating and sticking to a budget
Must read: 30 Budget and Money Hacks You Need to Try in 2022
8. Marriage, Kids, and Money
Marriage, Kids, and Money is a finance blog created specifically for young families looking to achieve financial independence and learn how to create financial goals as a family. Blog founder Andy Hill covers everything from how to pay off debt, how to choose the right savings rate for your family and how to raise money-smart kids. He frequently interviews financially independent couples and debt-free parents to share young family wealth-building wisdom.
Best for: young families
Must read: How We Paid Off Our Mortgage in 5 Years
9. Brave Saver
Brave Saver is a personal finance blog that empowers you to get clear about aligning your financial habits with what you value most. There's a special focus on not only strengthening your personal finance skills but also understanding how your financial beliefs, behaviors and fears impact your personal money journey.
Best for: those who want holistic personal finance advice
Must read: The Emotionally Loaded "B" Word: Why You Hate Budgeting
10. Rich & Regular
Julien and Kiersten founded Rich & Regular to document their story of paying off $200,000 in debt in five years while also boosting their net worth. They offer honest insights on how they mastered their finances and achieved early retirement in their 30s, providing simple strategies to help others manage debt, learn personal finance skills and achieve financial freedom.
Best for: young adults
Must read: I Love Me More Than I Love My Job, So I Quit
11. Handful of Thoughts
Maria is a millennial mom who shares personal finance wisdom based on her own journey—from struggling with massive debt and a large mortgage to paying it all off and now investing in over nine rental properties. Handful of Thoughts helps parents and families gain control of their time and money, with an emphasis on debt management and focusing your energy on what you value most when it comes to your finances.
Best for: young moms, parents and families
Must read: Why You Need to Consider Future-Proofing Your Finances
12. Millennial Money Man
Bobby Hoyt developed Millennial Money Man as a personal finance resource geared toward millennials, where he teaches about three core areas of finance: making more money, saving more money and paying off debt. His goal is to show millennials that there is more than one path to financial independence, and he frequently reviews different financial tools that can support your money journey.
Best for: millennials
Must read: 40 Best Side Hustle Ideas 2022 (Make $1,000+ Per Month)
13. Arrest Your Debt
Arrest Your Debt was created by Courtney Luke, wife to a police lieutenant in Arizona. She made it her personal mission to help educate as many first responders as possible on personal finance. Her advice is based on her personal journey of overcoming debt and working toward financial freedom for her family. Now, she shares her wisdom not only for first responders but for anyone looking to learn how to make their money work for them.
Best for: first responders and adults looking to pay off debt
Must read: 20 Easy High Income Skills You Can Learn (Without College Education)
Blogs about investing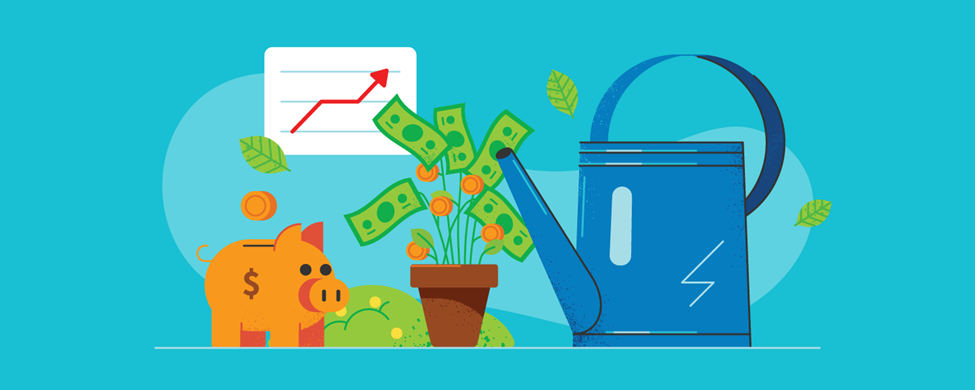 Investing might be one of the most complicated financial topics to learn about, and much of the information that exists about it can tend to be overly complicated and hard to understand. The following blogs do a great job of simplifying the topic and framing it in a way that anyone can grasp, so you can start or continue your investing journey with confidence.
14. A Purple Life
A Purple Life was born in 2015 when the 25-year-old founder decided she wanted to retire in 10 short years by age 35. She shares personal finance wisdom based on her experience cutting her time to retirement in half through increasing her income, reducing expenses and still enjoying life along the way. A Purple Life is a great resource for personal and relatable early retirement advice, along with tips on budgeting and investing.
Best for: young adults seeking early retirement
Must read: How to Sell Everything You Own
15. Get Rich Slowly
J.D. Roth initially created Get Rich Slowly to document his journey from struggling with debt to achieving financial freedom. His blog offers personal finance advice for wherever you might be on your personal money journey—whether you're deep in debt and need help getting out or you've successfully built some wealth and need guidance on how to keep it growing through investing and smart financial decisions down the line.
Best for: those who want to learn how to get out of debt and build wealth
Must read: My Life Philosophy: 52 Lessons from 52 Years
16. Mr. Money Mustache
Mr. Money Mustache shares his secrets to how he created a lifestyle of saving and investing that allowed him to retire by his early 30s. His advice is focused on how to adjust to a less expensive lifestyle that supports long-term financial goals while still enjoying life along the way.
Best for: adults looking to save more of their income and achieve early financial independence
Must read: How to Retire Forever on a Fixed Chunk of Money
17. A Wealth of Common Sense
Ben Carlson created A Wealth of Common Sense, where he provides firsthand knowledge on investing, wealth management, financial markets and even investor psychology. He focuses on teaching the complexities of investing and personal finance in a way that's simple to understand, and his goal is to translate difficult concepts into "common sense" language.
Best for: beginner investors
Must read: Why It Could Be Years Until We See a Normal Housing Market
18. Good Financial Cents
Jeff Rose is a certified financial planner who founded Good Financial Cents back in 2008, where he helps break down the barriers to money management that keep many adults confused and overwhelmed. If you're unsure of how to begin investing, don't know how to open a Roth IRA (or if you should) or don't know the first thing about life insurance, Good Financial Cents offers practical insights that can help.
Best for: beginner investors
Must read: How to Make Money Fast
19. ESI Money
ESI Money is a blog where the founder shares the tips that allowed him to achieve a large net worth that led to financial independence. The philosophy of ESI Money hinges on understanding the few but essential things you must do to find financial freedom: earning, saving and investing. By focusing on these simple principles, ESI Money shares how anyone can become wealthy.
Best for: adults looking to maximize their finances and grow their net worth
Must read: The New Retirementality, Retirement Failure and What Makes a Successful Retirement
20. Of Dollars and Data
Nick Maggiulli created Of Dollars and Data as a way to distill his own insights from his career in wealth management into helpful, actionable tips to guide others in their personal finance and investment decisions. He focuses on data analysis as a tool for making smarter financial decisions, such as how to time investment purchases and how to know what to expect from financial markets.
Best for: newcomers to investing and wealth management
Must read: The 9 Best Income Producing Assets to Grow Your Wealth
21. JL Collins
The JL Collins blog is best known for its Stock Series, which contains in-depth guides on how to get started investing in the stock market. The blog is filled with insights on how to successfully build and grow wealth based on a few key principles: spend less than you earn, invest the surplus and avoid debt.
Best for: stock market beginners
Must read: Stock Series
22. The White Coat Investor
After several bad experiences with financial advisors, Jim Dahle started The White Coat Investor as part of his journey to gaining a better understanding of personal finance and investing, particularly as it applies to high-income earners. He's on a mission to help others boost their financial literacy and make smart investment decisions, as well as connect people with the "good guys" of the financial services industry to support their wealth-building journeys.
Best for: high-income professionals seeking investment knowledge
Must read: Confessions of a Financial Advisor
23. Financial Samurai
Financial Samurai is a resource for all things financial independence. Here, you'll find deep dives on topics like investing, real estate and retirement planning, written from the perspective of someone who spent over a decade in the finance industry. It also focuses on sharing honest reviews of the best financial products to help you along the way.
Best for: adults seeking the right financial products to optimize savings and investments
Must read: Ranking the Best Passive Income Investments
24. Modest Money
Modest Money is dedicated to all things investing and regularly reports breaking investment news, stock market developments, currency trading reports and the latest commodities events. If you're looking for an array of investment advice and how to make your investments work for you, Modest Money is for you.
Best for: investment beginners
Must read: How to Live Off Dividends (What the Rich Don't Want You to Know)
25. Wealthtender
Wealthtender is dedicated to helping adults find the right financial advisor for their unique situation. They share resources to help you learn about some of the top financial advisors, coaches and educators available and teach you how to find one who specializes in the specific services you need. They also share general information on a variety of personal finance topics, from debt management to how to get started in real estate investment.
Best for: adults who need help choosing a financial advisor
Must read: Top Financial Certifications to Know Before You Hire a Financial Professional
26. Money For the Rest of Us
Money For the Rest of Us is a community designed to help adults become more confident investors. If you've chosen the journey of managing your own investment portfolio, Money For the Rest of Us shares insights on how money, the economy and financial markets work together and how you can navigate them better. You'll find comprehensive investment guides on things like economics, strategy, investment vehicles, asset classes and more.
Best for: adults managing their own investment portfolio
Must read: How to Invest in Closed-End Funds
Blogs about budgeting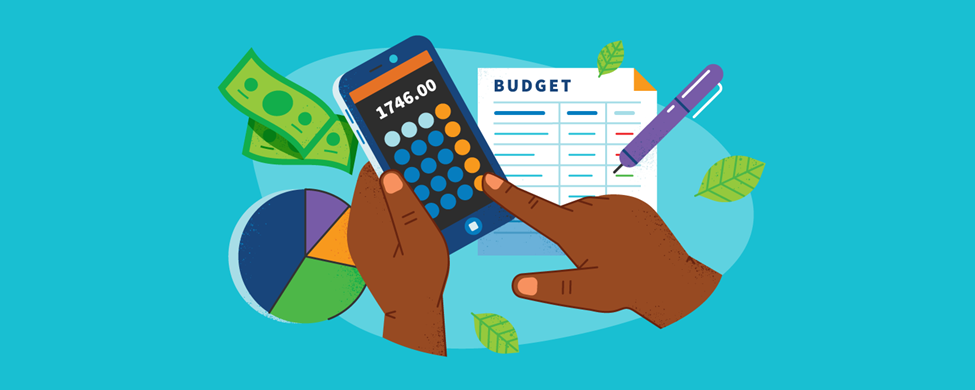 Budgeting is a fundamental part of any solid personal finance plan, but it can be confusing or overwhelming trying to find a method that works for your unique needs and preferences. Check out the blogs below for a variety of budgeting approaches and solid advice for how to make your budget work for you.
27. Clever Girl Finance
Clever Girl Finance was created to provide women with uncomplicated financial education and equip them with the power to make informed financial decisions now and in the future. You'll find practical advice, inspiring money tips and general personal finance knowledge that can empower you to achieve financial success and gain more control over your finances.
Best for: women looking to expand their financial knowledge
Must read: Rich vs. Wealthy: Key Differences Between the Two
28. Budgets Are Sexy
The Budgets Are Sexy blog puts a fun spin on personal finance education and teaches about saving, early retirement and getting out of debt, with a special focus on mastering budgeting. If you're looking to sharpen your budgeting skills, you'll find lots of advice and free budget templates on Budgets Are Sexy.
Best for: adults looking to master their budget
Must read: How to Become a Millionaire! My Millionaire To-Do List
29. Money Saving Mom
Crystal Paine created Money Saving Mom to share her tips on couponing and sustaining a family on a frugal budget. The blog has grown exponentially since its inception, and now she shares her insights on all things personal finance, specifically when it comes to mastering budgeting and finding ways to save more money. If you love a good deal, Money Saving Mom is your best bet for the latest deals and frugal living tips.
Best for: frugal-minded moms and families
Must read: 31 Days to a Better Grocery Budget
30. Frugalwoods
Frugalwoods was created after a husband and wife decided to ditch the hustle and bustle of corporate city life and chase their dreams of buying land and living life on their own terms. Through frugal living strategies, wise money management and escaping consumerism, they were able to build their wealth and achieve financial independence, and they teach others how they can do the same on their blog. Stop by for personal insights on frugal living, saving money and investing.
Best for: young adults or families looking to embrace a frugal lifestyle
Must read: Environmentalism, Frugality, and Minimalism: The Triumvirate That'll Save You Money and Simplify Your Life
31. The Fioneers
Originally created as a way to document their journey to financial independence, Jess and Corey now use The Fioneers as a platform to share what they learned from creating a sustainable income and how to enjoy the journey along the way. If you're looking for personal insights about how to make intentional choices about your money and build wealth in a way that feels right for you, The Fioneers is the place for you.
Best for: adults who want to learn the fundamentals of financial independence
Must read: Savings Rate: Why It Matters & How We Doubled Ours in 3 Years
32. MoneySmartGuides
Jon Dulin created MoneySmartGuides to share his personal journey of becoming debt-free, learning how to invest and making smarter money decisions to support a financially free lifestyle. In sharing his own stories of reaching financial milestones, his goal is to provide encouragement for others looking to do the same.
Best for: those who want to learn foundational personal finance principles
Must read: 41 Incredible Money Saving Challenges to Grow Wealth
33. The Savvy Couple
The Savvy Couple is led by Kelan and Brittany Kline, and their mission is to simplify complex financial topics into simple, fun and easy-to-understand lessons that anyone can adopt. Specifically geared toward families, The Savvy Couple aims to help families save more, budget better and reduce the stress of personal finance in order to spend more time on what matters most.
Best for: families who want to learn the basics of personal finance
Must read: 11 Best Budget Templates That'll Improve Your Finances
34. Women Who Money
Women Who Money was created to empower women with the knowledge and skills necessary to make more informed financial decisions. The writing team is made up of experienced personal finance experts who are passionate about guiding women toward financial success, and all the resources are framed around the nuances of navigating today's financial landscape as a woman.
Best for: women navigating the current financial landscape
Must read: Becoming Financially Independent Means…
35. Money Saved is Money Earned
Money Saved is Money Earned was designed to help adults navigate today's world of consumerism and break through the allure of material possessions to instead adopt sound financial practices that help them save more money. It caters to all ages and shares advice about understanding how financial systems work and how you can use them to your advantage in your personal finance journey.
Best for: those looking for budgeting and saving tips
Must read: 18 Budget Categories to Help You Master Your Money
36. A Dime Saved
A Dime Saved is a no-fuss personal finance blog born from creator Robyn's experience of extended unemployment, which led her to learn more about personal finance and how to obtain financial security on a budget. After learning to live within her means to become debt-free, she now shares the practical tools and systems that can help others do the same.
Best for: adults seeking financial security on a tight budget
Must read: 32 Absolute Best Frugal Living Tips
Blogs about credit cards and banking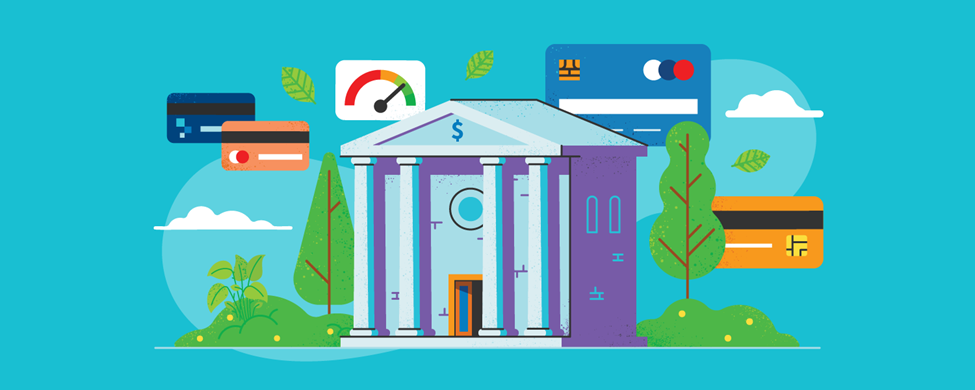 Once you've mastered the basics of personal finance (such as budgeting and paying off debt), you can upgrade your finances by diving into the world of credit cards and credit-building. Understanding the fundamentals of how credit works and how you can use it to your advantage is critical for anyone looking to master their finances, and these blogs can help you do just that.
37. Money Under 30
Created in 2006, Money Under 30 is where David Weliver documented his personal finance journey of paying off $80,000 in debt. It's now a go-to source for millennials and younger adults to sharpen their money management skills and learn the fundamentals of good financial hygiene. It offers in-depth comparisons of credit cards, savings accounts, mortgages, car insurance and more.
Best for: millennials and Generation Z
Must read: Best Personal Loans for Bad Credit (Credit Score Under 600)
38. Wallet Hacks
Wallet Hacks was created by Jim Wang, who believes anyone can learn personal finance with the right tools and without all the added complexity that often accompanies financial topics. Jim serves straightforward financial advice in simple terms with an emphasis on taking action—you'll find concrete steps for how to act on all the advice you get, whether that's about choosing the right bank accounts, the right insurance plans or the right credit card to support your money journey.
Best for: those looking for credit card, insurance and banking resources
Must read: 10 Best Credit Card Bonus Offers
39. 20somethingfinance
Founded by G.E. Miller, 20somethingfinance was born out of his experience of going from having zero savings and massive debt to saving 85 percent of his income in a few short years. By sharing the same strategies that helped him reach his financial goals, he teaches others personal finance basics that can lead to a wealthy and well-rounded life.
Best for: those who want to learn personal finance basics
Must read: How to Pay Taxes with a Credit Card (and Profit) in 2022
40. Physician on FIRE
Leif is a former physician who achieved financial independence at age 39 and retired comfortably after a nine-year career by 43. His blog is dedicated to sharing the credit-building strategies that supported his personal finance journey and allowed him to achieve financial independence early on.
Best for: adults interested in early retirement
Must read: The Student Loan Resource Page
41. Johnny Jet
Johnny Jet is a community of travel experts who help others make traveling possible through sound financial strategies. They share knowledge on the ins and outs of credit card rewards, miles and points and help money-conscious adults reach their travel goals without breaking the bank.
Best for: adults looking for money-saving travel tips and credit card guides
Must read: The Best Airline Miles Credit Cards 2022
42. Elite Personal Finance
Elite Personal Finance is a network of industry experts who provide financial knowledge to millennials. They cover topics like how to improve your credit score, how to get better interest rates and financing options and what income-generation strategies can get you closer to your financial goals.
Best for: young adults and millennials
Must read: Best High-Risk Personal Loans and Lenders for Bad Credit 2022
43. Doctor of Credit
Doctor of Credit provides consumer credit information and advice with a special focus on all things bonus-related. They're known for always having the inside scoop on the best deals, promotions and offers for credit cards, banks and more. You'll also find a wealth of information to support your credit-building journey, from learning how to read a credit report to navigating fraud.
Best for: adults who want to build their credit
Must read: A Beginner's Guide to Credit Card Bonuses
44. Lexington Law Firm
Lexington Law Firm has been a leader in the credit repair industry for over a decade, created with the mission to provide ethical and effective credit repair solutions to consumers in need. Their team of lawyers, paralegals and trained staff works to help consumers understand their credit rights and make sure they have fair, accurate credit reports.
If you're looking to educate yourself on all things credit, their blog offers plenty of advice on topics like how to build your credit score, navigating credit scams and understanding the impact of your credit on major milestones, like buying a house or paying off student loans.
Best for: those who want credit repair help from credit lawyers
Must read: How to remove inquiries from a credit report
45. CreditRepair.com
CreditRepair.com is dedicated to helping consumers take control of their financial lives by increasing their credit knowledge and improving their credit scores. We help people who want to know if they can get inaccurate or unfair negative items removed from their credit reports, and our blog is full of resources to help you navigate the often confusing world of credit.
If you're on a mission to restore your credit or simply want to educate yourself on credit fundamentals, CreditRepair.com can help.
Best for: those who want accessible credit repair help
Must read: How to improve your credit score
Blogs about retirement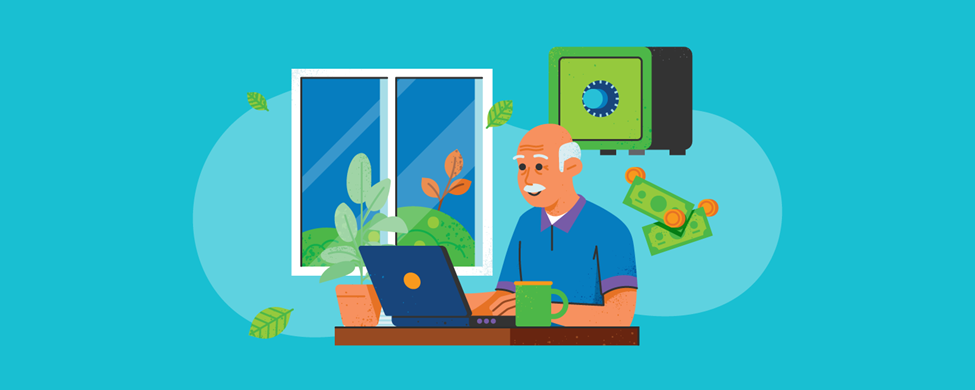 While retirement might feel like a distant reality for some, no personal finance journey is complete without taking care to plan for the future and set yourself up for a successful, well-funded retirement. The following blogs are excellent resources to walk you through all you need to know about retirement, whether you've got 40+ years left until you retire or you're already there. It's never too early (or too late!) to plan for retirement.
46. Well Kept Wallet
Deacon Hayes first created Well Kept Wallet to share how he paid off $52,000 of debt in 18 months, and now he's on a mission to show the average person how they can reach their financial goals at any age. He gives practical advice about things like creating a personal retirement strategy, understanding opportunity cost, reducing debt and making the right investment moves.
Best for: adults planning for retirement
Must read: 25 Places That Hire 14- and 15-Year-Olds
47. How Much Can I Spend in Retirement?
If you're looking for data-backed insights on navigating retirement, this blog offers a straightforward look at how to create a strategic retirement savings plan based on economic principles. From estimating your future spending needs to considering things like risk tolerance and fluctuating interest rates, this blog will help you crunch your numbers and create a sound retirement strategy.
Best for: adults nearing retirement
Must read: How to Develop and Implement a Strategic Plan for Your Retirement
48. The Retirement Manifesto
The Retirement Manifesto is a personal finance resource for adults within 10 years of retirement. The founder, Fritz, retired at age 55 and created The Retirement Manifesto as a way to share the best tips and strategies he learned along the way.
Best for: adults within 10 years of retirement
Must read: The Ultimate Pre-Retirement Checklist
49. Retire by 40
Retire by 40 was created by Joe Udo in 2010 when he decided to pursue early retirement. After 16 years of saving and investing, he reached financial independence and retired at 38. His blog offers insights on how others can do the same, specifically based on generating passive income.
Best for: those who want to learn about passive income
Must read: How We Minimize Our Big 3 Expenses
50. Real Deal Retirement
Real Deal Retirement is run by financial advisors who aim to cut through the noise and provide clear, straightforward advice anyone can follow. You'll find information on saving for retirement, how to choose the right investments and planning your retirement income, as well as general retirement lifestyle design advice to help you confidently navigate your retirement years.
Best for: adults nearing retirement
Must read: Should I Take Social Security Later Even If It Means Tapping More of My Savings?
These resources are some of the best personal finance blogs around to support your personal finance journey, no matter what stage of life you're in and no matter what topic you're interested in. If you're looking for support when it comes to building or fixing your credit, CreditRepair.com advisors are available to walk you through it.
Methodology
The blogs in this list were selected by analyzing consumer reviews and average online rankings. Author backgrounds and accolades were considered, as well as overall blog traffic and domain authority.
---
Note: The information provided on CreditRepair.com does not, and is not intended to, act as legal, financial or credit advice; instead, it is for general informational purposes only.
The post 50 best personal finance blogs of 2022 appeared first on CreditRepair.com.